Le 7 juillet 2011, dans la cité antique de Vienne dans l'Isère a eu lieu un évènement extraordinaire: Return to Forever en concert dans le cadre du festival de Jazz. Ce concert était précédé d'une prestation de Dave Holland 5tet dont le batteur Nate Smith nous a montré sa virtuosité exceptionnelle.

Malheureusement la météo exécrable est venue gâcher la fête pendant le concert de Dave Holland et une gros orage a retardé la prestation de RTF. La plupart des courageux sont restés pour l'intégralité du concert.

Je suis arrivé en milieu d'après-midi et j'ai eu la chance d'assister à la fin du check sound de RTF et j'ai pu aussi m'approcher de Stanley Clarke, prendre toutes les photos que je voulais sans me faire jeter par une bande de pittbulls enragés !! :o))

En fin de concert, je me suis retrouvé juste à côté de Mehdi Sekkai, "bigyouth" sur le forum Alembic car il est l'heureux possésseur de plusieurs de ces basses. Nous avons donc fait brièvement connaissance car nous avions correspondu par mail sans jamais se rencontrer.

Je tiens à remercier mon épouse Kenza pour sa patience d'avoir écouté un concert sous la pluie durant 3 heures, le jazz n'étant pas forcément sa tasse de thé !

On July 7, 2011, in the ancient city of Vienna in the Isère held an extraordinary event: Return to Forever in concert in the Jazz Festival. The concert was preceded by a performance of Dave Holland with drummer Nate 5tet Smith has shown his exceptional virtuosity. Unfortunately the weather miserable came to spoil the party for the concert of Dave Holland and a big storm has delayed the delivery of RTF. Most stayed to brave the entire concert. I arrived mid-afternoon and I was lucky enough to witness the end of the sound check of RTF and I could also get closer to Stanley Clarke, to take all the pictures I wanted without me to throw a bunch of rabid pit bull! : o)) In the final concert, I found myself next to Mehdi Sekka, "bigyouth" on the Alembic forum because it is the happy owner of several of these basses. So we have a brief knowledge as we had corresponded by mail without ever meeting. I want to thank my wife Kenza for her patience for listening to a concert in the rain for 3 hours, jazz is not necessarily his cup of tea!
(Google translation)

Maintenant place aux images qui, si elles ne sont pas exceptionnelles car prises avec un Iphone, restent un bon souvenir et permettent de partager ma passion pour la musique et pour Stanley Clarke que je remercie pour son accueil chaleureux.

Now place the images if they are not exceptional as taken with an iPhone, remain a good memory and can share my passion for music and Stanley Clarke whom I thank for his warm welcome.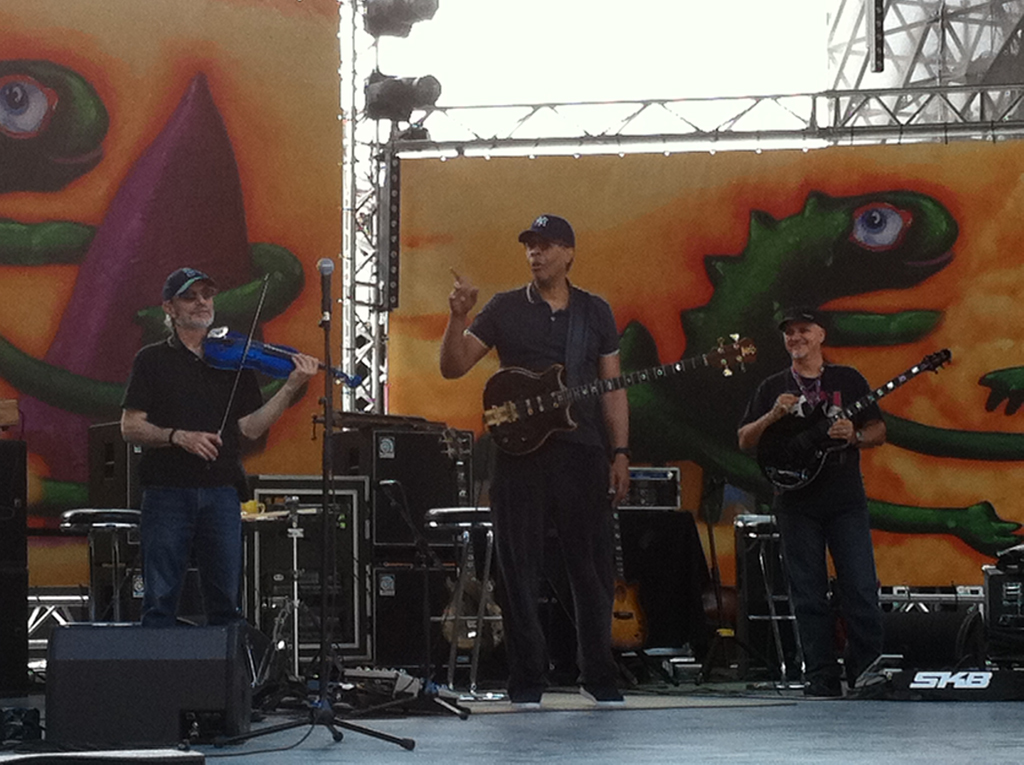 Jean-Luc Ponty, Stanley Clarke, Frank Gambale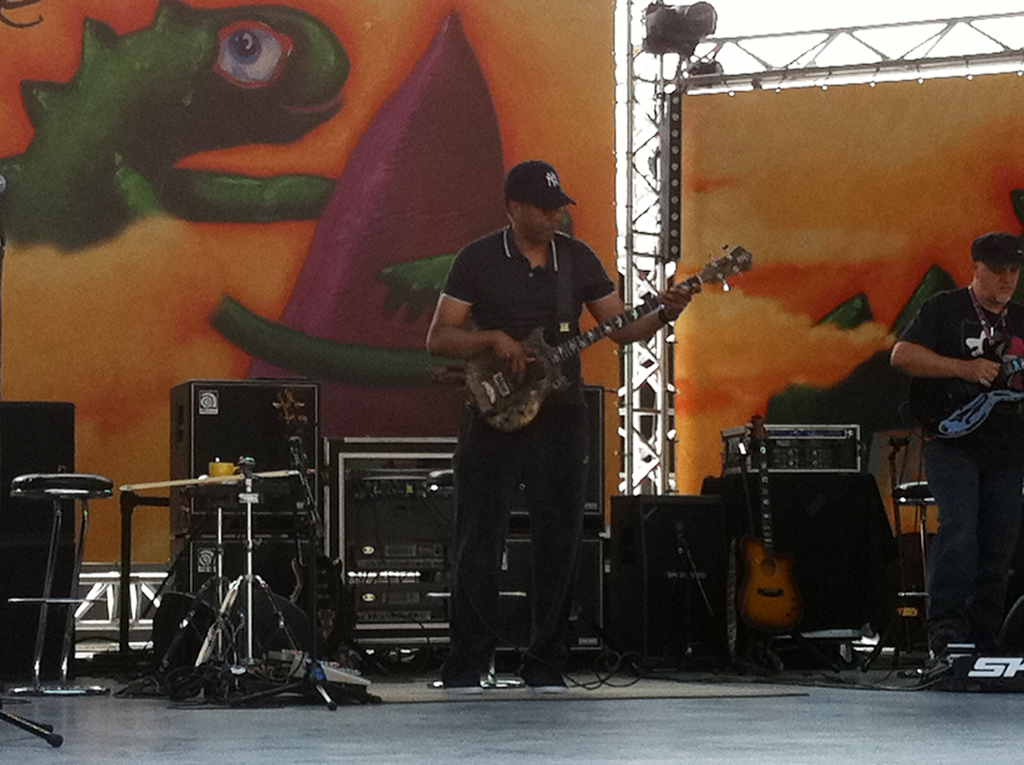 Mr Stanley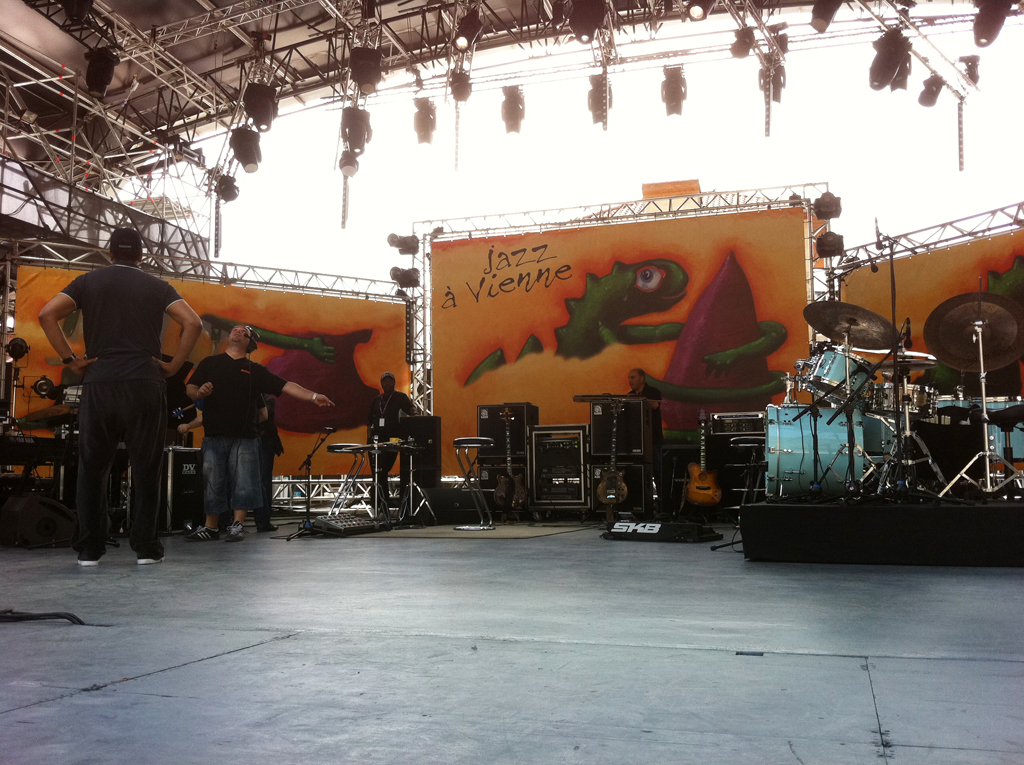 on stage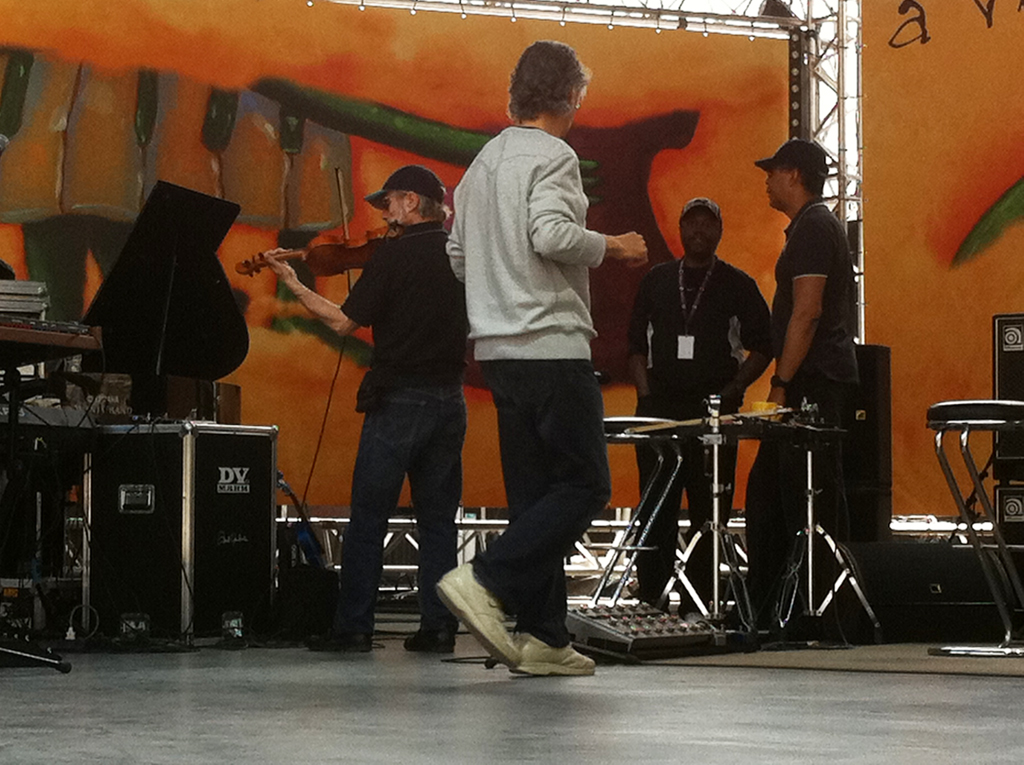 Jean-Luc Ponty, Chick Corea, Lenny White and Stanley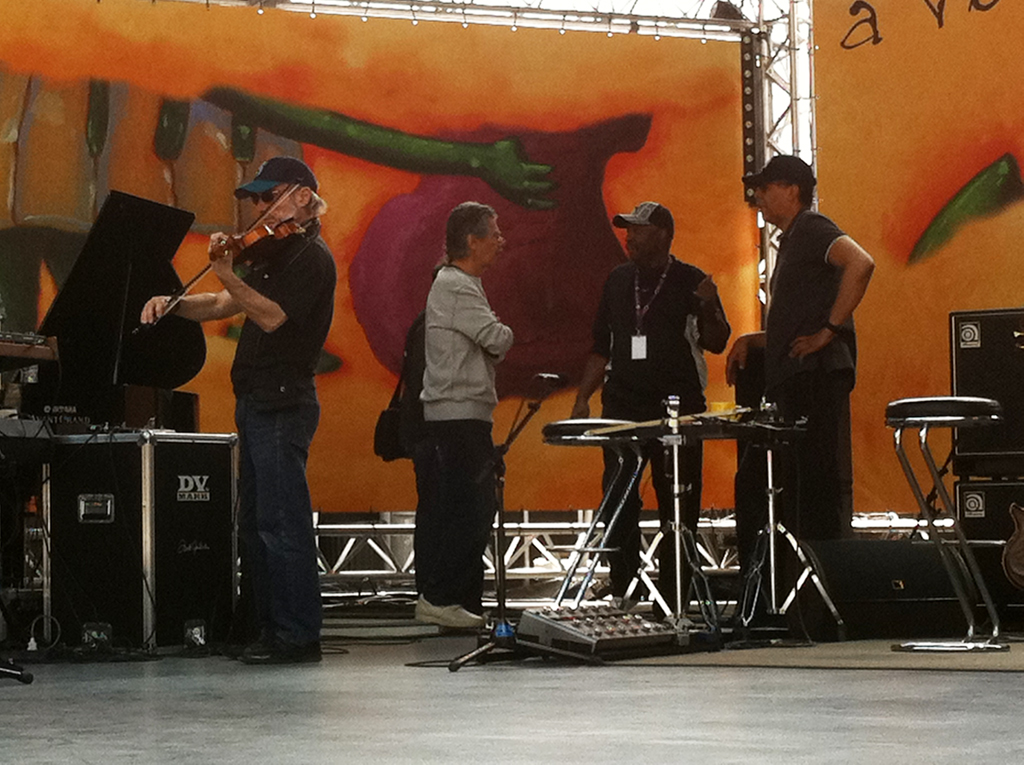 Where is Frank ?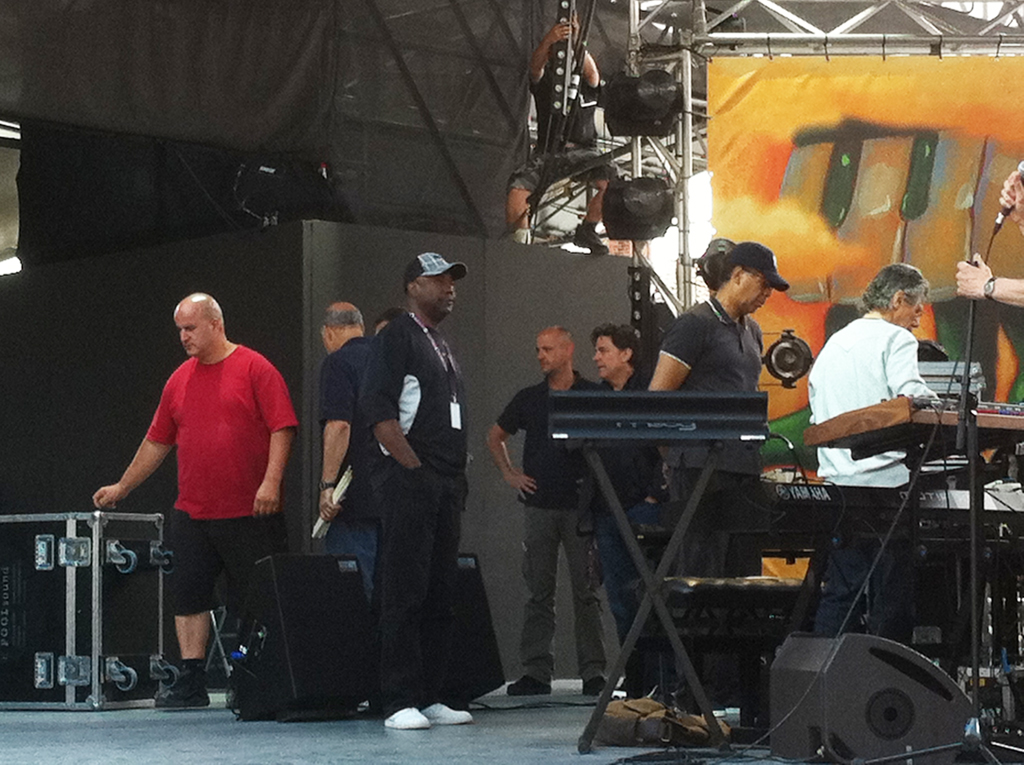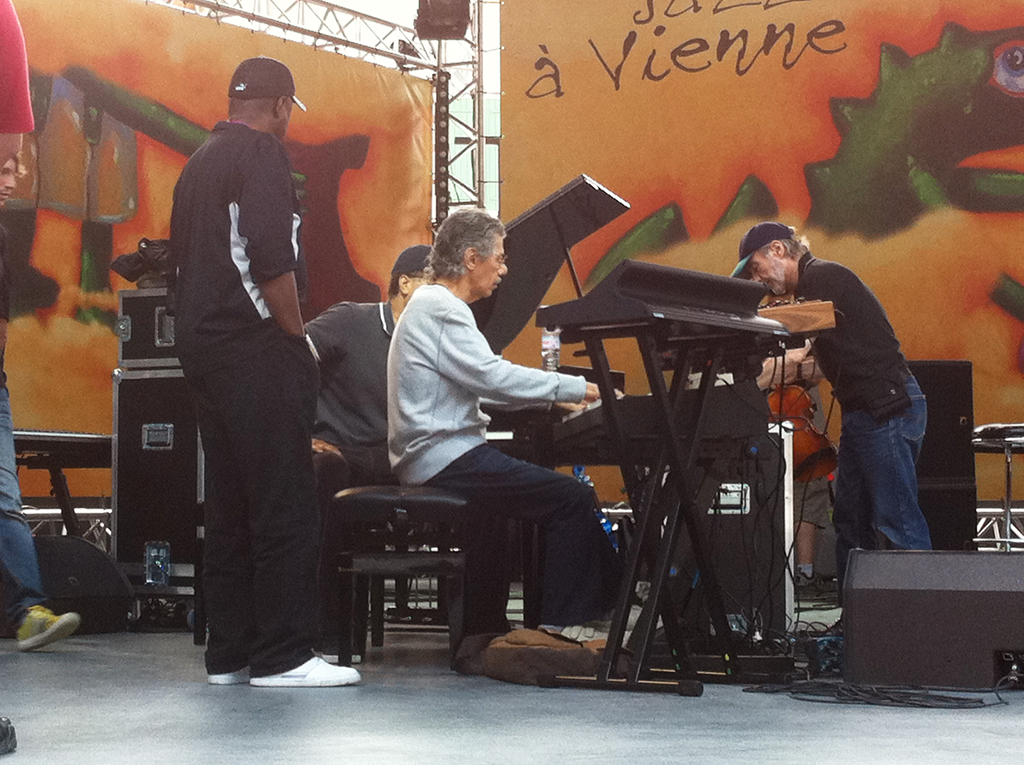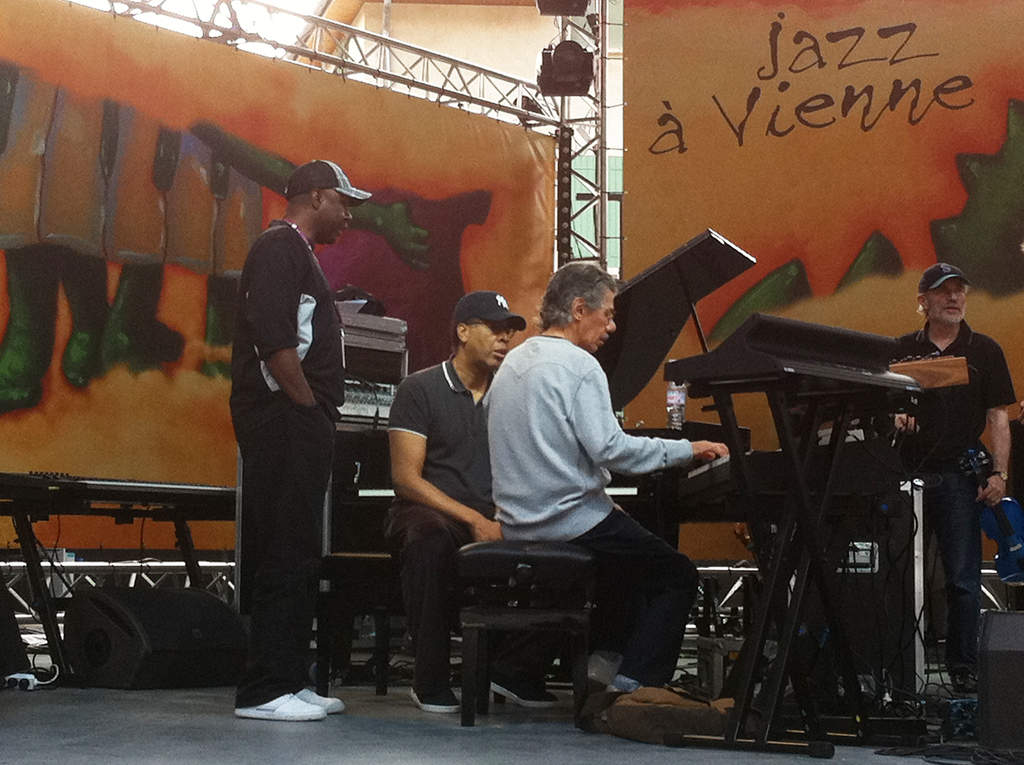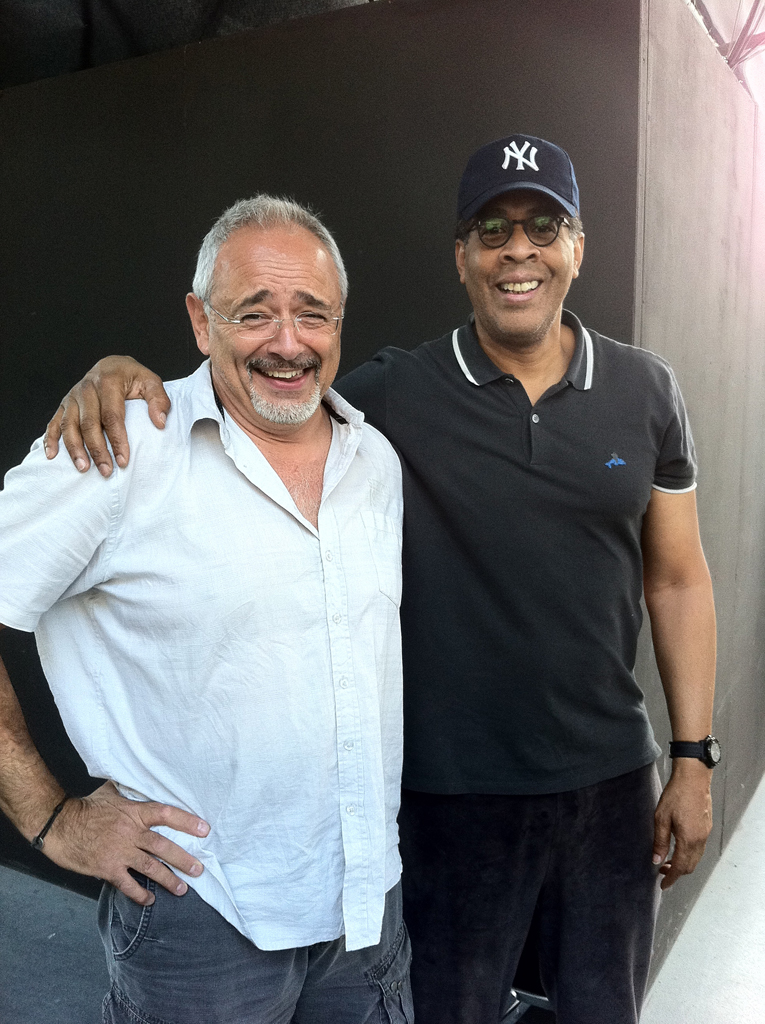 no comment :o))))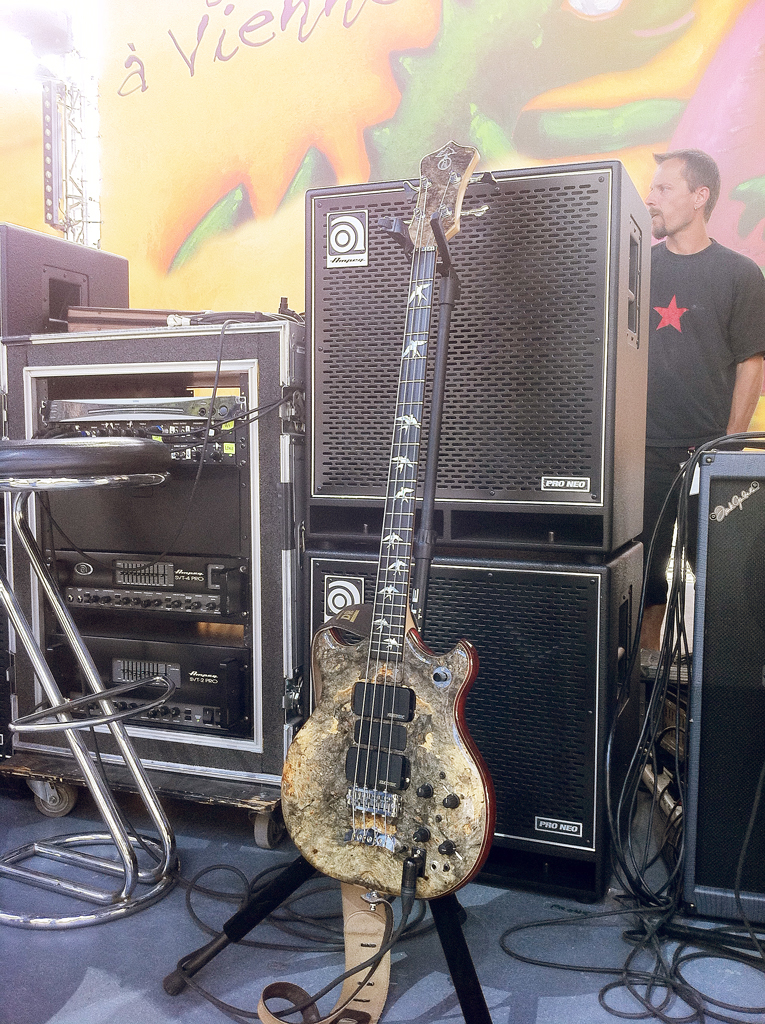 Alembic serie I buckeyeburl EADG bass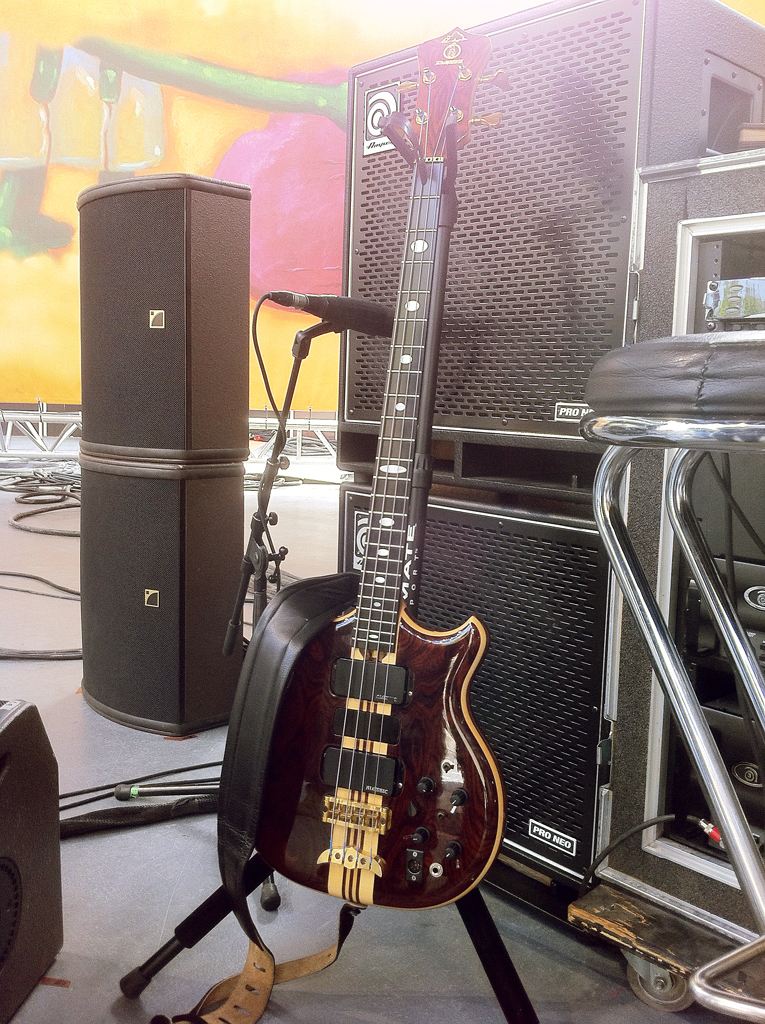 Alembic serie I cocobolo tenor ADGC bass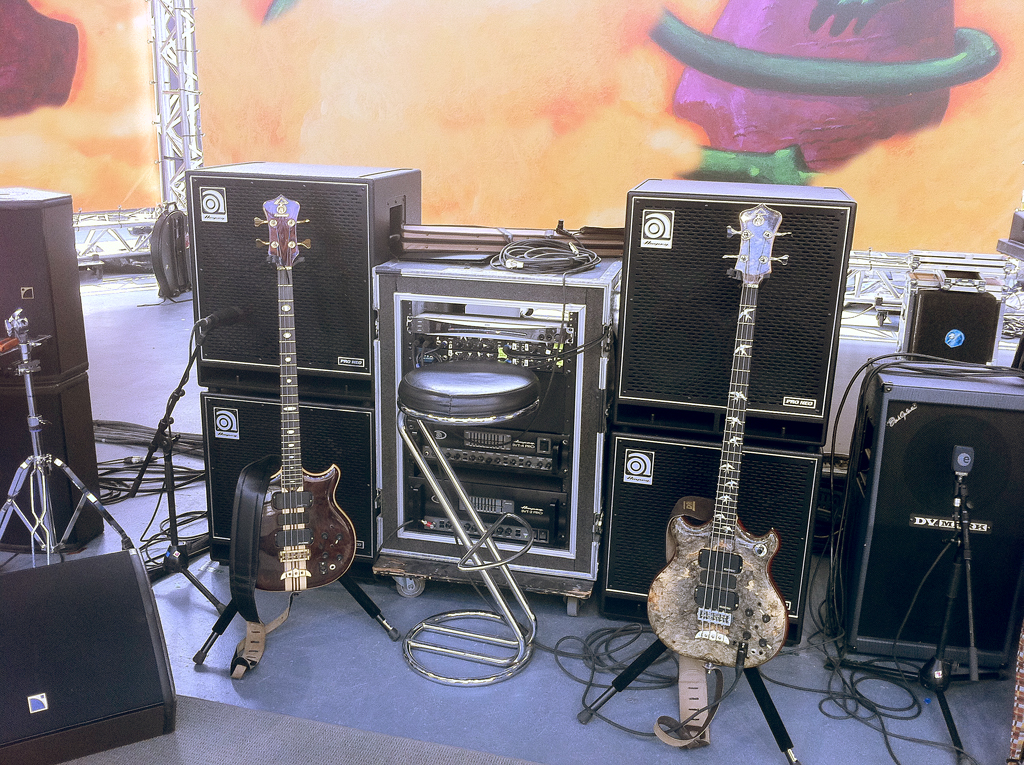 the power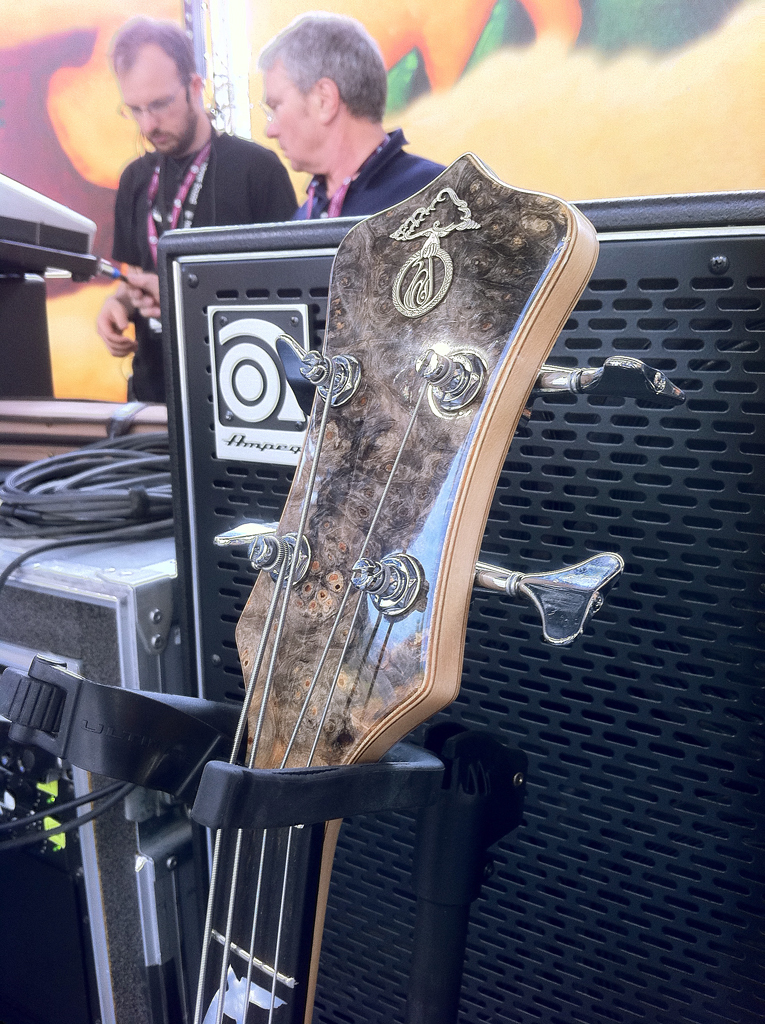 peghead buckeyeburl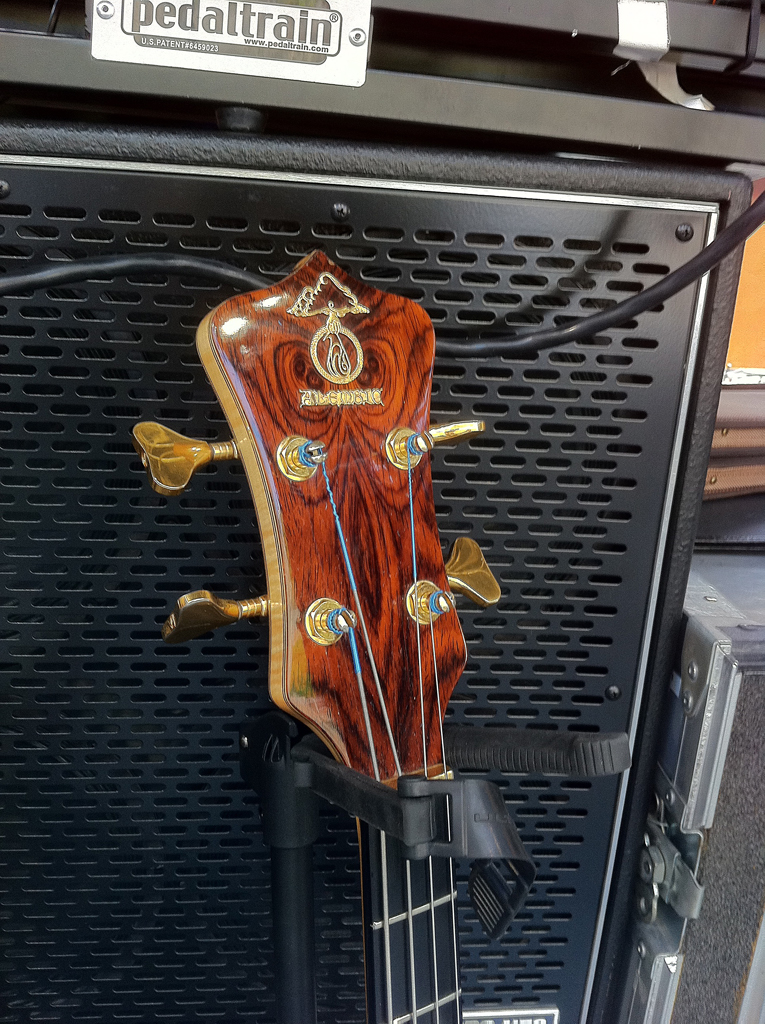 peghead cocobolo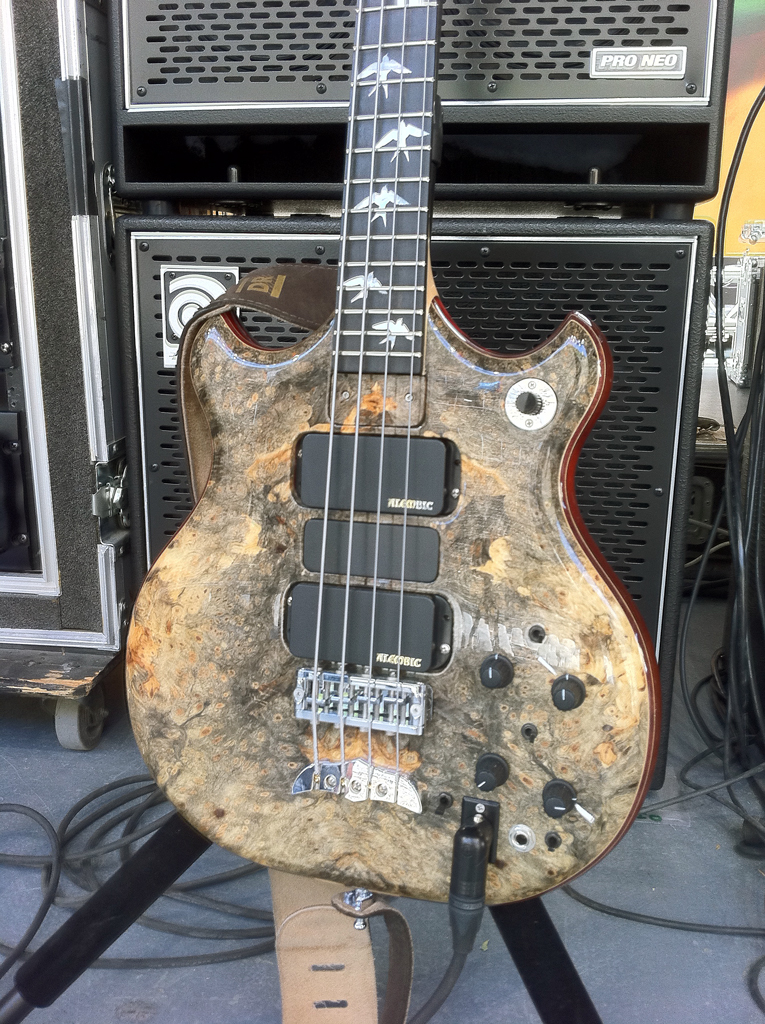 custom F1-X preamp with DS-5R included, F1-X preamp, SVT-4 pro & SVT-2 pro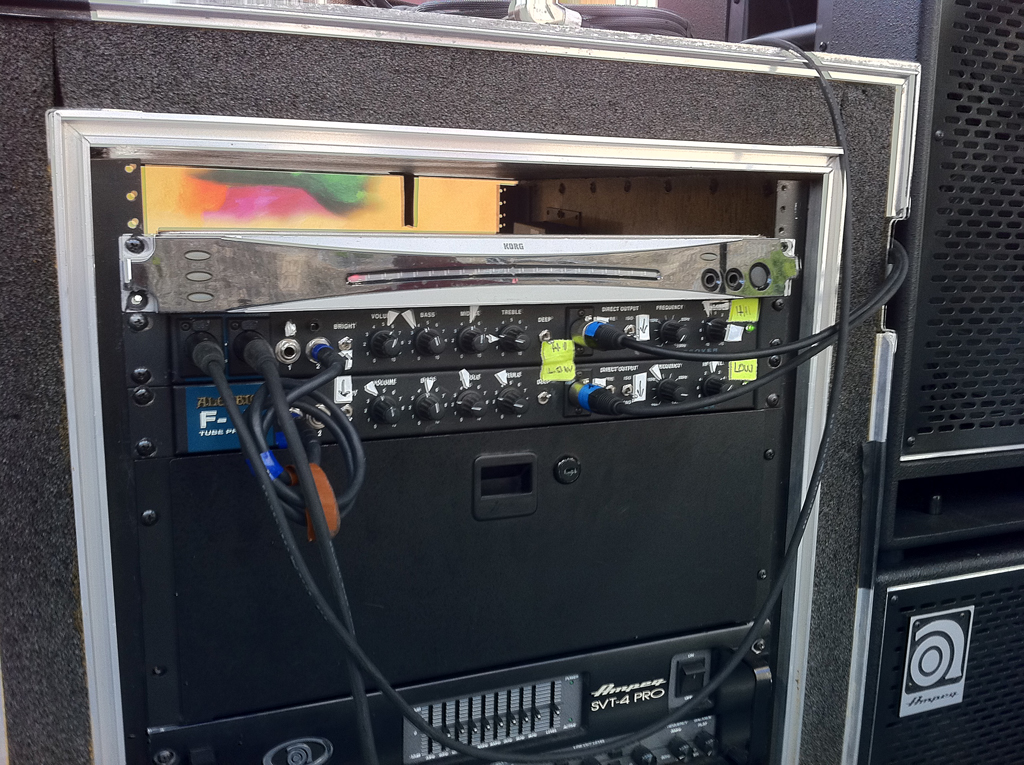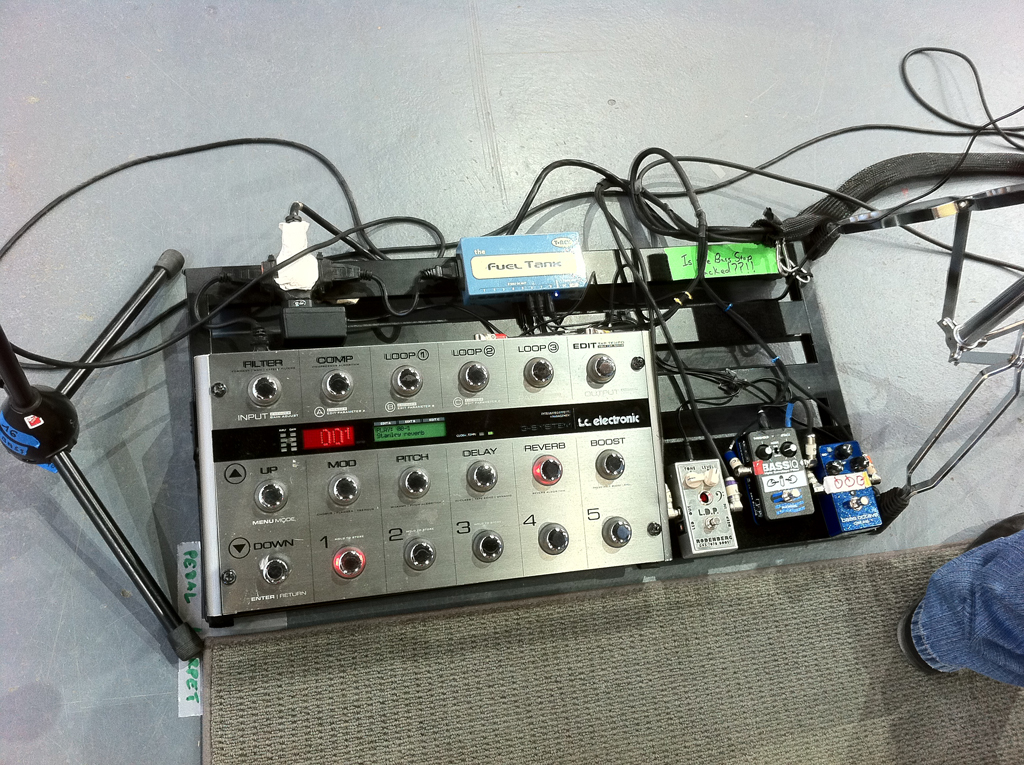 the pedal board: TC Electronic G system, Rodenberg GAS-707B, high end clean boost for bass guitar, EBS bass IQ, EBS? octaver.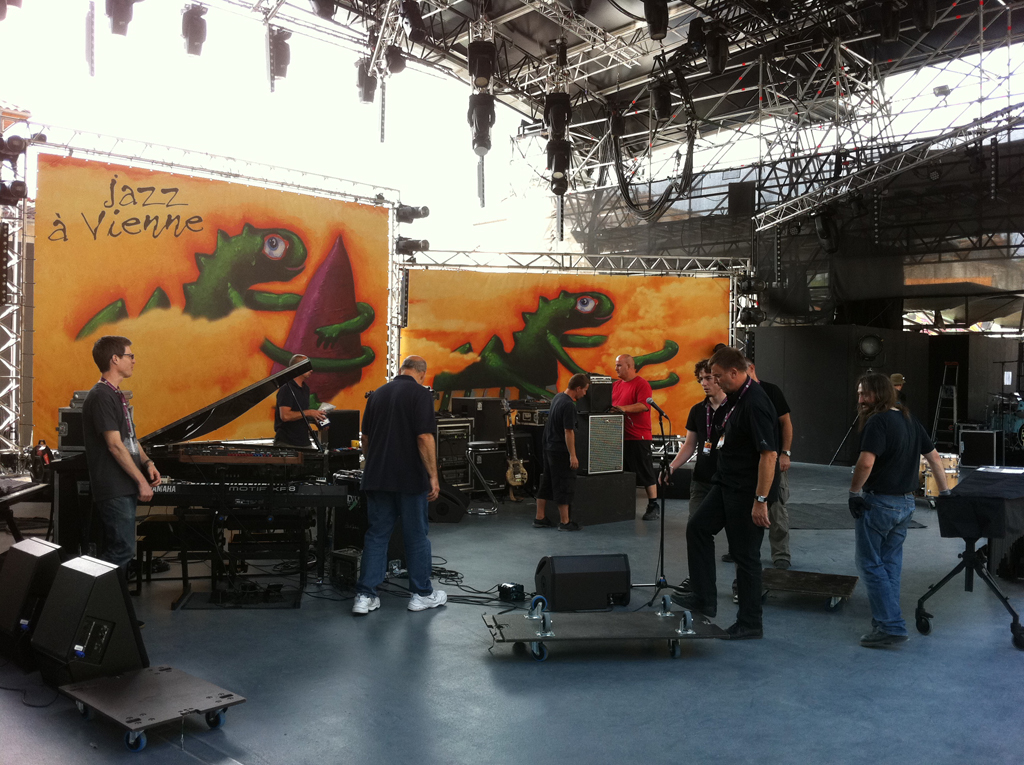 after the sound check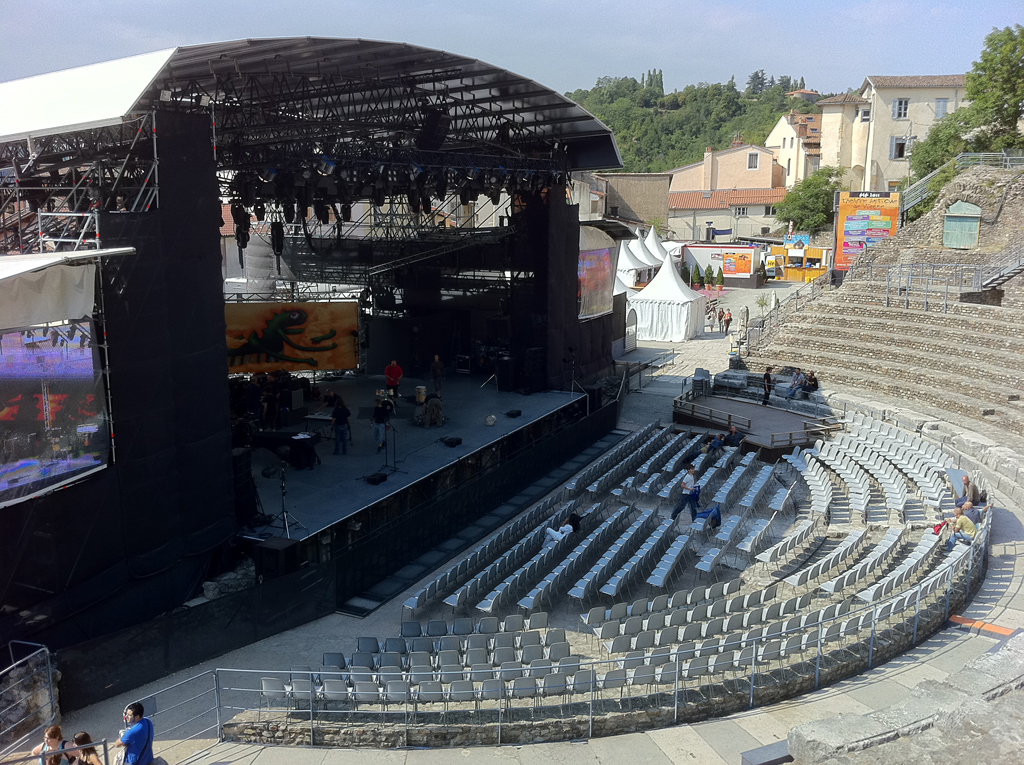 roman amphitheater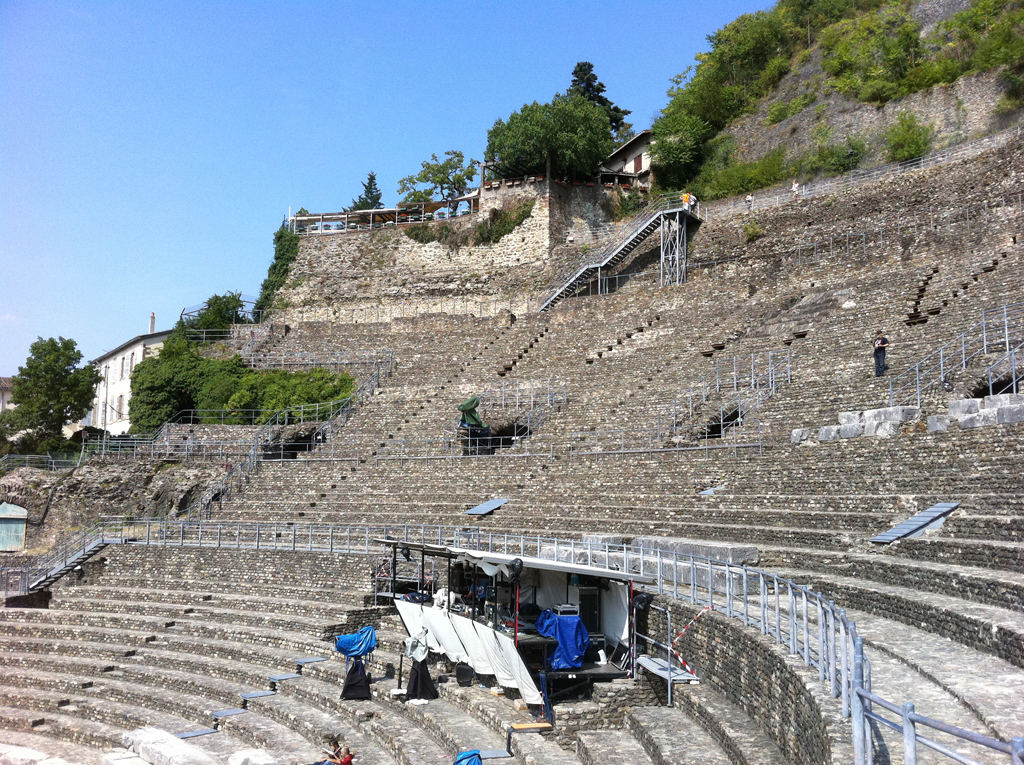 the sunshine in the afternoon....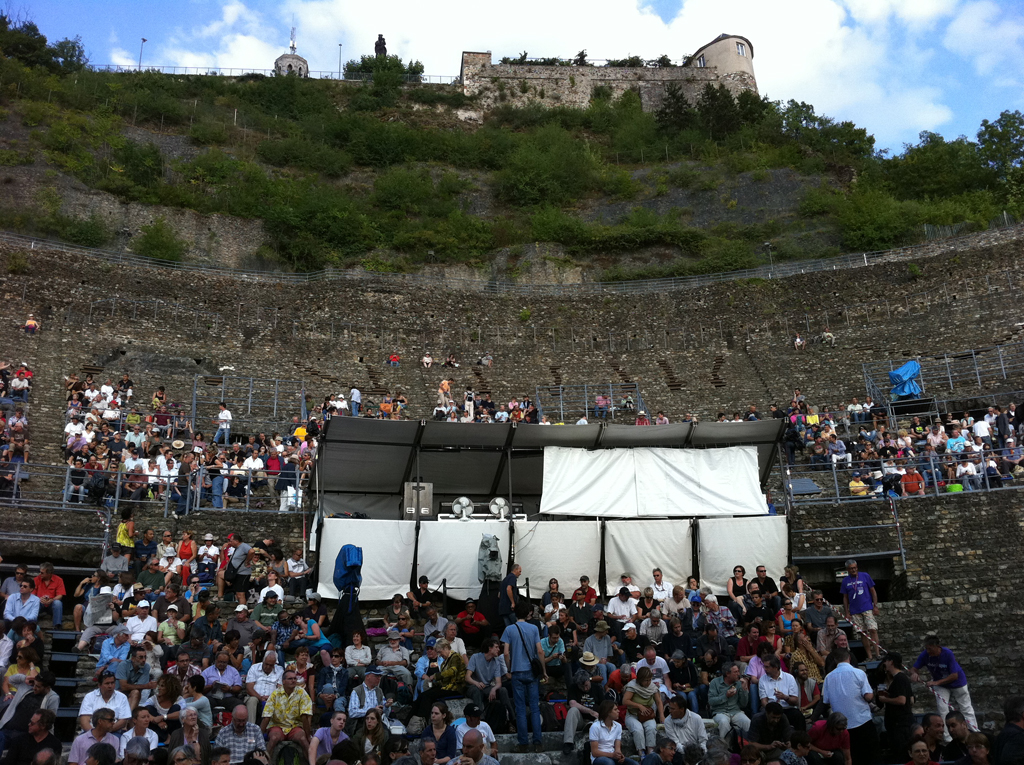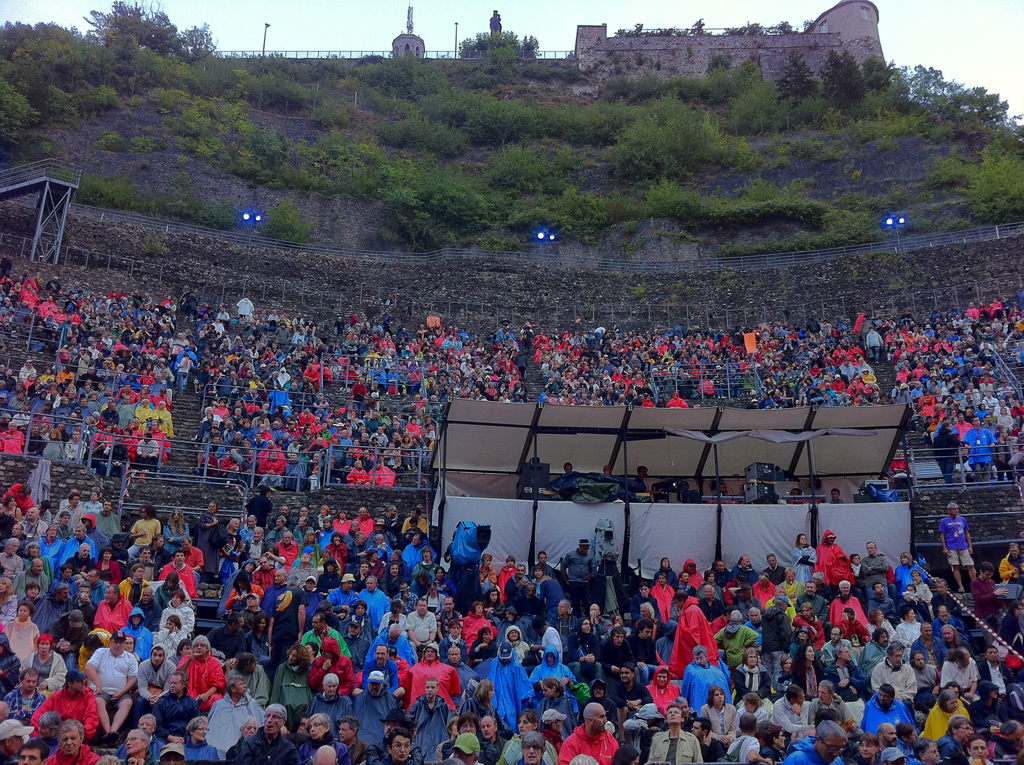 the RAIN.... :o((



"bigyouth" Mehdi and Stanley.



Quelques vidéos personnelles/some personal videos I took:


soundcheck2011


school_days_Vienne_2011


spain_2011


top_of_the_rain_2011



Stanley's interview on Premier Guitar:



Que de complicité et de joie...


animoto_360p